Collectively we are fatigued by all things related to the pandemic, so I won't dwell on it here. However, I do wish to thank everyone on our Woodmont team for the great job they have done and continue to do adapting to the pandemic challenges. Their collective superior work has brought our company, the properties we operate and our residents/ commercial tenants through this very stressful time in an overwhelmingly positive way. I am hopeful that we will see continued progress reducing the pandemic impact and return to a less stressful life.
We are seeing improvement in our multifamily occupancy, rental rates, and delinquent rents. While not back to pre-pandemic levels for rents, unfortunately, I believe that will take some time to achieve. I expect that when employers bring their employees back to the office, even on a hybrid work schedule, we will see further improvement.
We have seen many positive things within our company this year. Among those, we are honored to be featured in the current edition of Commercial Connections. Our Presidents, Jeff Bosshard and Scott Pritchett are on the cover. The story focuses on green buildings and sustainability best practices in both multifamily and commercial properties. Woodmont took a leadership role in this area. In fact, our company now holds 37% of all the IREM (Institute of Real Estate Management) Certified Sustainable Property awards in California.
As we move into the fourth quarter of this year, we thank our clients for their continued confidence in our company and wish everyone good health and continued prosperity.
Commercial Connections is the official, national magazine published by the National Association of Realtors. Here's the link: https://cdn.nar.realtor/sites/default/files/documents/Commercial-Connections-Fall-2021-09-09.pdf
People
Late last year Terry Dela Cruz joined Woodmont Real Estate Services as Chief Financial Officer, replacing Claudia Blakeslee, who retired. Ms. Blakeslee served as Woodmont's CFO for 20 years and substantially contributed to the firm's growth and stability during those two decades. Ms. Dela Cruz recently served as Controller then as a Director of the Capital Markets with one of the largest apartment operators in the San Francisco Bay Area — Veritas Investments Inc., and was responsible for developing and implementing ongoing strategy for debt financing of San Francisco/Bay Area investment properties and portfolios. Previously she served as Vice President/Treasurer for D.R. Stephens & Company, a Bay Area private commercial real estate investment and development company. We welcome Terry, and she has already demonstrated her skills and expertise in managing one of the most important aspects of our business.
Company CEO Ron Granville was recently recognized by the Housing Industry Foundation (HIF) as the 2021 HIF Community Service Award Recipient for his years of community service in the housing industry. "Volunteering has always given me more than I gave. It creates life experiences that helps build you up as an individual, as well as self-confidence as you learn from the people you meet," he said in a recorded message for a the virtual HIF conference.
HIF creates direct and immediate impact in the Bay Area with a focus on keeping people in or returning them to stable housing through emergency financial support, access to affordable housing and the renovation of community shelters and transitional living homes. If you would like to support this non-profit learn more here: https://www.hifinfo.org/donate/
Commercial Corner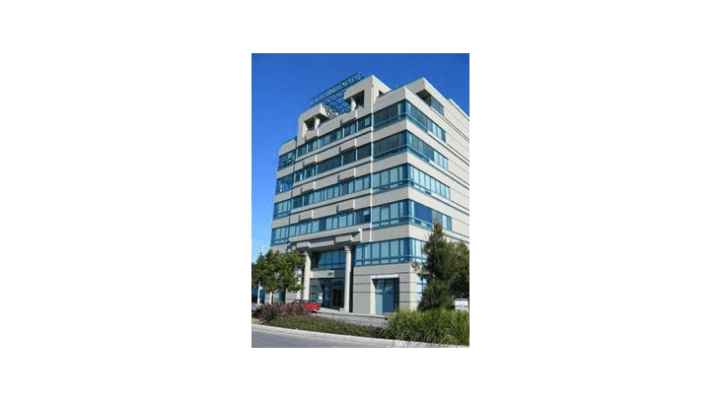 In June Woodmont's commercial group was awarded management of a new retail portfolio of assets comprised of 180,000 square feet of retail space, the largest of which is a South San Francisco shopping center called Brentwood Center and located at 171 El Camino.
"In the 20+ years I have been in senior management in the property management industry, this was the fastest we've ever gone from introductory meeting to contract. It literally transpired over three weeks in April and May, and shows the power of referrals," said Scott Pritchett, CPM®, RPA® and President of Commercial Operations. Ken Herz was named the Regional Manager responsible for the account.
Retail properties now comprise more than 2 million square feet of assets under management, or about one third of Woodmont's total commercial portfolio.
On real estate trends associated with the ongoing pandemic, foot and car traffic at the retail properties managed by Woodmont has improved but are not yet at pre-pandemic levels and while remote work for office employees remains the norm in most of San Francisco's office towers and Silicon Valley tech HQs, that isn't necessarily the case in suburban offices managed by the company. Parking lots are mostly full during the day at office properties managed by Woodmont.
Multifamily Roundup
Alta Locale
In September, Woodmont began pre-leasing apartment homes at its newest community, Alta Locale in Palo Alto. Situated at the intersection of El Camino Real and Oregon Expressway, this pet-friendly community of junior one-bedroom and one-bedroom residences is within a short walk or ride to Stanford Shopping Center, the popular weekend Farmers' Market, Caltrain, the shops and dining on California Avenue and near Stanford University. In fact, some of Stanford's graduate students will likely be future residents at Alta Locale. Amenities include private rooftop terrace lounge with fireplace and a large grilling station and dining area, bike storage and repair, EV charging stations, and Amazon Hub package lockers.
Sunsweet Luxury Apartments
In other multifamily news and at the southern tip of Silicon Valley, Sunsweet Luxury Apartments, which Woodmont originally started for lease-up in late 2020 and then was asked to pause due to Covid, has reached stabilization. The 86-unit Sunsweet offers studios, one-bedrooms, one-bedroom + home office and two-bedroom apartment homes with a swimming pool, an outdoor grilling and dining near the sundeck in the central courtyard, a generous-sized gym, interior lounge rooms and a stunning roof terrace with fire pit and views of the Santa Cruz mountains.
On general trends impacting the multifamily industry in Northern California, it has become clear that apartment occupancy, rental tours, rents and more are beginning to the long return to pre-pandemic levels. Weekly tour numbers have improved, concessions are fewer (and smaller), rents are returning to where they were before the health crisis and occupancy rates are higher than they have been since the early months of Covid-19.
What's happening in our region is also playing out nationally. RealPage recently reported that nationally, occupancy for apartments reached an all-time high in August, at 97.1%.