WELCOME TO OUR SPRING 2022 NEWSLETTER.

It is hard to believe that at we are in April 2022; the first quarter zipped by so quickly.
Overall, the year is off to a positive start. Occupancies and rental rates at our properties have improved, the impacts of Covid have lessened and our Woodmont team is working well together. I again thank everyone, team members, clients, vendors, residents, and commercial tenants for finding a pathway through these past two incredibly unique years. None of us know for sure what the 'new normal' will settle out to be, but signs are that we will have adapted well and learned from past challenges.
We are optimistic regarding the balance of this year and beyond. The long-term fundamental strengths of Northern California remain in place as a foundation for our economic growth. There is no denying that the cost of housing, both rental and for sale, presents a challenge that must be addressed. The successful path forward will include government and the private sector working together to provide more housing opportunities, not through expanded regulations that divide our society and negatively impact the ability to produce more housing. The good news is that there is a recognition of the need for government to take positive steps. These include increased funding for transitional housing to reduce the number of unsheltered individuals, funding to provide increased below market rate housing and work to reduce the regulatory and legal roadblocks that add to the timeline and expense to develop housing.
Congratulations to our Woodmont team on the substantial new clients they have developed over the past year. Continued growth creates opportunities for our people to advance. I am proud of the promotions of James Tregembo and Amy DeSmet mentioned in this newsletter and of the many other individuals that have taken on new responsibilities this past year. We are committed to advancement and are pleased every time a team member moves up. Our people are our greatest asset, and we have a wonderful team. I would be remiss if I did not recognize and thank Kirk Ohlendorf for all he has contributed to our success for over 25 years. We all wish his great happiness in the next phase of his life.
I wish everyone good health and prosperity was we move forward together.
Ron Granville, CPM® CEO
Multifamily Market
Woodmont Real Estate Services' Multifamily Operations President Jeff Bosshard, CPM® announced that the company has won one of its largest accounts in its history, by adding Felson Companies' East Bay portfolio of apartment communities, which is comprised of 1,315 apartment homes within 13 communities.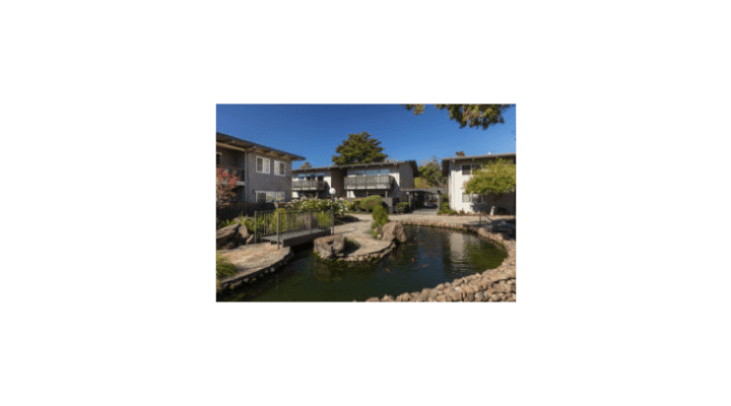 It is the first time that Felson Companies, a third generation family enterprise, has outsourced the management of these communities to a third-party management company. To win the business, Woodmont competed against four other regional and national property management companies. The apartment communities are located in Hayward, Fremont, San Leandro and Castro Valley.
Don Felson, an immigrant from Eastern Europe who moved to the Bay Area after WWII, started building housing in Alameda County in 1948. After originally building single-family homes in small cluster tracts, Felson began building apartment projects. Felson, who was later joined by his three sons (Joe, Rick, and Elliott) in the late 1970s and early 1980s, built over 2,500 housing units in southern Alameda County. Over the past 70 plus years the company has developed conventional and affordable apartments, senior housing, condominiums, single-family homes, mixed use, office buildings, and civic projects. The company is known to create high quality projects that were meant to be lived in. Apartments have large closets, functional kitchens, superb amenities, and plenty of parking. Don Felson passed away in 2002. His sons and eventually his grandsons, Adam and Blake, continue on his legacy of creating high quality housing.
"We chose Woodmont to take on our property management because we wanted assistance with optimizing our operations with resources we had been missing, including human resources, marketing, training and recruiting. We felt that our organizations are culturally aligned and that Woodmont's people will be a good fit with our existing on-site staff," said Adam Felson, VP of Finance for the Felson Companies.
Woodmont offered positions to over 35 on-site employees that were previously employees of Felson Companies. In taking over 35 employees at once is the largest amount of staff members Woodmont has hired at one time and required a great deal of effort from it Human Resources team. Each property team was paired with an existing Woodmont employee to assist with training and acquainting them to Woodmont's practices.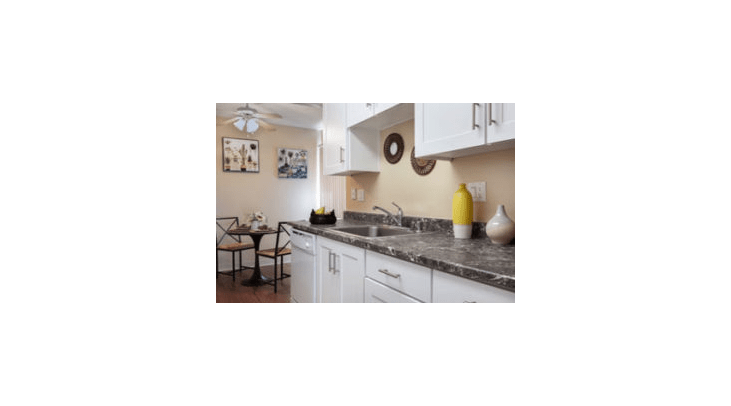 "Our former Felson Companies' team members are a close-knit group that heavily rely on one another. Many have been working together for over a decade. It was important to us to find a management firm that would support our existing systems and teams by building upon what we have created. We have been happy with how Woodmont has offered multiple employee support resources and matched, or in some cases, enhanced employee compensation and benefit packages," said Blake Felson, VP of Operations at Felson Companies.
"We won the business for a number of reasons – our resources, marketing, training and accounting departments among them, yet it is the fact that we are a local management company witnh the sophisticated tools of a national company. The Felson family also value that we are owned by a number of high-level employees of our firm and focus strictly on property management, and do not take ownership positions in the properties we manage," said Jeff Bosshard.
Commercial Corner
For the first time in two years, the Builder Owners and Managers Association, Silicon Valley Chapter (BOMA), hosted a live, in-person event for a State of the CRE Market panel, which was moderated by Woodmont Real Estate Services President of Commercial Operations Scott Pritchett, CPM®, RPA®.

L-R: Scott Pritchett, Josh Shumsky, Kirsten Grado, Gene Williams
Held at the venerable Westin Sainte Claire in downtown San Jose, over 120 real estate professionals, contractors and vendors attended to hear insights from Kirsten Grado, Managing Director with CBRE, Josh Shumsky, Managing Director with Newmark, and Gene Williams, Managing Director with Valbridge Properties.
The overall mood, Pritchett reports, was optimistic yet with a healthy dose of caution, given the destabilizing events in Ukraine, soaring inflation and high energy prices impacting economies across the globe. The reasons for optimism, however, is the amount of leasing and sales activity coming out of the pandemic for all the primary asset classes, namely industrial and office properties and to a lesser degree, retail.
According to CBRE data on the Silicon Valley office market, for example, after four consecutive quarters of negative net absorption (from 2Q2020 through the first quarter of 2021), Silicon Valley's office market had positive net absorption by more than 2.5 million square feet in the second half of 2021.
The office market features a dichotomy at the moment, with much of that leasing activity coming in large blocks of space taken by the likes of Meta (Facebook), yet demand and leasing activity for smaller, 5,000-to-10,000 square feet is off substantially. The panel discussed a potential change because of the hybrid and remote work by most of the large tech companies, in which there could be a shift away from leasing large blocks of space in favor of smaller offices to accommodate changing occupancy strategies by tenants.
Demand of industrial space is off the charts, with some 7 million square feet of occupier requirements in the market for space yet only about 2 million square feet of inventory available to choose from, according to Ms. Grado. The demand and supply equation is so out of balance, in fact, that most industrial developments under construction are being pre-leased and sold prior to shell completion.
On the valuations front, Mr. Williams said that industrial land is trading at over $100 per foot, an astonishing amount compared with the late 1990s when Mr. Pritchett recalled industrial land selling for under $20-per-square-foot. The cost of land and construction costs are putting valuations of Class A newly built industrial buildings at $350-to-$400 a foot, and is pushing developers and tenants south into San Jose's Coyote Valley, to Morgan Hill and the southern tip of Santa Clara County in Gilroy.
The other noteworthy trend is the shift south from the Life Science developers and companies that are expanding out of South San Francisco and buying properties for development or redevelopment on the Peninsula, such as Alexandria Real Estate Equities' new project near Highway 101 in the City of San Carlos.
As for retail real estate, Mr. Shumsky said he is seeing national retailers returning to look at available store and shop spaces in well located and anchored shopping centers, yet second generation shopping centers without anchor tenants are struggling to fill vacancies. One thing is clear for downtown retailers to succeed is that offices need people to return to them, even if it is three days a week instead of the pre-pandemic standard of five days a week. According to Kastle Systems, a leading provider of security systems for commercial buildings, daily occupancy of San Jose office buildings as of early March averaged just 28% of the total workforce for that market. By comparison, it was 26% in San Francisco and 31% in New York. Two of the markets with more workers returning to their offices on a daily basis were in Texas, with 53% of office employees accessing properties in Austin while 51% did so in Houston.
Woodmont Promotes Amy DeSmet and James Tregembo

Amy DeSmet
Amy DeSmet was promoted to Regional Manager of Woodmont Real Estate Services, responsible for a portfolio of multifamily communities in Hayward, Castro Valley, San Leandro, San Pablo, Pleasanton and San Mateo. The 23-year industry veteran started with Woodmont in 2011 as an onsite manager and quickly moved up to Area Manager, prior to her promotion. Amy has successfully supervised renovations and related capital improvements, mentored her teams and drove NOI for her clients and the company.
James Tregembo
James Tregembo has been promoted to Woodmont Real Estate Services' Director of Building & Facilities Services throughout Northern California and directs a team of project managers overseeing all major renovation, maintenance and special projects for the firm's portfolio of apartment communities. James has been in construction management for almost 40 years and previously worked in a variety of construction fields both in general industry as well as multifamily property maintenance.